Start Date: 24 June 2013
End Date: 28 June 2013
Time: 6:00 pm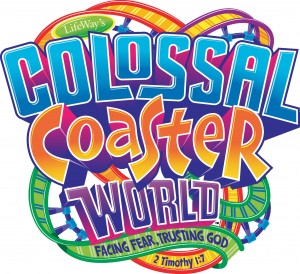 Newfound Baptist Church VBS
June 24 – 28
6 – 9 pm
Ages: Kindergarten through Adult
Click HERE to register or call the church office if you have any questions: 683-3178
Through every twist, turn, and dive,Lifeway's Colossal Coaster World will challenge kids to face their fears and trust God. With excitement around every curve, kids learn that God has given them a spirit of power, love, and sound judgment. This VBS is the ultimate ride.
Class ages begin with those who have just completed Kindergarten and go all the way through adult! Yes, this year we have a class for adults so parents can enjoy VBS too! We can't wait to see you there!
Our VBS Kick-Off, "A Carnival to Enjoy", is Sunday, June 23rd at 6:00 pm.  Please join us.